Graphic Designer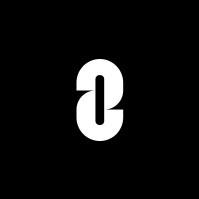 LayerZero
Software Engineering, Design
Vancouver, BC, Canada
Posted on Friday, June 2, 2023
LayerZero
The Future is Omnichain.
Founded in 2021, LayerZero's vision is to create a community of cross-chain developers, building dApps that are no longer constrained by individual blockchain capabilities. With LayerZero's simple, generic messaging protocol, builders will develop cross-chain dApps designed to unify the power of individual blockchains.
We have built and launched the first dApp, Stargate, a fully composable native asset bridge that will allow users to swap one asset to another securely and without additional fees.
We are funded by the best investors in the world including:
a16z, Sequoia, PayPal, Binance Ventures, Coinbase Ventures, Uniswap Labs, Circle Ventures, Delphi Digital, and many more.
ABOUT THE ROLE
We are seeking a skilled Graphic Designer to join LayerZero. As a Graphic Designer, you will be responsible for creating designs that align with our brand standards and effectively communicate our message to our target audience. You will play a key role in developing and strengthening our brand assets, ensuring consistency across various marketing channels.
WHAT YOU'LL DO
Meet project deadlines and collaborate effectively with team members to ensure timely delivery of design projects.

Utilize your experience in strategic implementation of brand standards to maintain and enhance our brand identity.

Develop and refine brand assets, including style guides and brand guidelines, to ensure consistent and cohesive visual representation across all marketing materials.

Create creative assets such as graphics, templates, layouts, and visual standards for marketing activities across multiple channels, including web, social media, product packaging, email campaigns, and more.
ABOUT YOU
3+ years experience with industry-standard design software such as Figma and the Adobe Creative Suite to create high-quality and professional designs.Proven ability to meet deadlines and effectively collaborate with team members in a fast-paced environment.

Demonstrated experience in implementing brand standards strategically to create visually cohesive designs.

Strong portfolio displaying a range of design projects that highlight your creativity and technical skills.

Proficiency in using design tools such as Figma and the Adobe Creative Suite.

Excellent attention to detail and the ability to deliver high-quality work.

Strong communication skills to effectively convey design concepts and collaborate with cross-functional teams.

Ability to adapt to evolving design trends and techniques.
Equal Opportunity Employer
LayerZero Labs is committed to fostering a diverse and inclusive workplace. LayerZero Labs is an equal opportunity employer and does not discriminate on the basis of race, national origin, religion, gender, gender identity, sexual orientation, marital status, protected veteran status, disability, age, or any other legally protected status.