IT Systems Specialist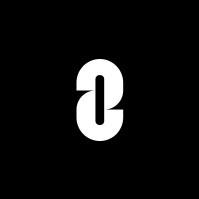 LayerZero
IT
Vancouver, BC, Canada
Posted on Thursday, August 31, 2023
LayerZero
The Future is Omnichain.
Founded in 2021, LayerZero's vision is to create a community of cross-chain developers, building dApps that are no longer constrained by individual blockchain capabilities. With LayerZero's simple, generic messaging protocol, builders will develop cross-chain dApps designed to unify the power of individual blockchains.
We have built and launched the first dApp, Stargate, a fully composable native asset bridge that will allow users to swap one asset to another securely and without additional fees.
We are funded by the best investors in the world including:
a16z, Sequoia, PayPal, Binance Ventures, Coinbase Ventures, Uniswap Labs, Circle Ventures, Delphi Digital, and many more.
ABOUT THE ROLE
As an IT Systems Specialist, you will work with the Information Security team at LayerZero Labs to help scale existing IT infrastructure, policies, and processes. You will be responsible for implementing secure and auditable systems, to enable the business to operate both safely and efficiently. LayerZero Labs are looking for a driven, self-sufficient individual to drive internal IT capabilities as part of the organization's overall security strategy.
WHAT YOU'LL DO

Be responsible for architecting and implementing LayerZero Labs IT infrastructure, controls, and applications, across multiple locations
Assist in creating and maintaining IT policies and processes
Providing internal support and the development of documentation for IT systems
Coordinate cross-functionally to analyze IT requirements and perform changes in an organized and auditable manner
Provision software and hardware to employees
Apple & Linux Maxis
ABOUT YOU

3+ years of experience in an Information Technology or Security role
Security minded approach to problem solving
Efficient with supporting and managing macOS devices
Experience with IT Automation, Device Management, & Patch Management
Experience working within cloud native environments and a range of SaaS tools
Experience working towards standards e.g. ISO27001, SOC2, etc
Prior experience or knowledge within the crypto space is a bonus, but not a requirement


Equal Opportunity Employer
LayerZero Labs is committed to fostering a diverse and inclusive workplace. LayerZero Labs is an equal opportunity employer and does not discriminate on the basis of race, national origin, religion, gender, gender identity, sexual orientation, marital status, protected veteran status, disability, age, or any other legally protected status.