Product Manager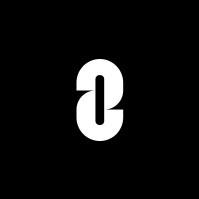 LayerZero
Product
Vancouver, BC, Canada · Remote
Posted on Tuesday, November 7, 2023
LayerZero
The Future is Omnichain.
Founded in 2021, LayerZero's vision is to create a community of cross-chain developers, building dApps that are no longer constrained by individual blockchain capabilities. With LayerZero's simple, generic messaging protocol, builders will develop cross-chain dApps designed to unify the power of individual blockchains.
We have built and launched the first dApp, Stargate, a fully composable native asset bridge that will allow users to swap one asset to another securely and without additional fees.
We are funded by the best investors in the world including:
a16z, Sequoia, PayPal, Binance Ventures, Coinbase Ventures, Uniswap Labs, Circle Ventures, Delphi
ABOUT THE ROLE
We are seeking our first Product Manager to join our team and play a pivotal role in shaping the future of our products. As LayerZero's Product Manager, you will report directly to our CEO and be instrumental in driving the development of our product portfolio, from inception to market launch, and beyond.
ABOUT YOU
You are excited about being our first Product hire
Proven work experience in product management
Proven track record of managing all aspects of a successful product throughout its lifecycle
Proven ability to develop product strategies and effectively communicate recommendations to executive management
Solid technical background with understanding and/or hands-on experience in software development and web technologies
Strong problem solving skills and willingness to roll up your sleeves to get the job
Skilled at working effectively with cross functional teams
Excellent written and verbal communication skills
MS/BS degree in Computer Science, Engineering or equivalent preferred
WHAT YOU'LL DO
Product Strategy: Develop a clear product vision and strategy and continuously refine and communicate this vision to all stakeholders.
Market Research: Conduct market research, competitive analysis, and user feedback collection to identify trends, opportunities, and customer needs.
Roadmap Development: Create and maintain a product roadmap that prioritizes features, enhancements, and releases, taking into account business objectives and customer feedback.
User-Centered Design: Work closely with the design and development teams to ensure user-centered product design, ensuring a seamless and delightful user experience.
Cross-Functional Collaboration: Collaborate with engineering, design, marketing, and other teams to ensure successful product development, launch, and ongoing support.
Project Management: Lead and drive the product development process, including sprint planning, backlog management, and agile project management.
Product Launch: Coordinate and execute product launches, working closely with marketing and sales teams to ensure successful go-to-market strategies.
Performance Analysis: Establish key performance indicators (KPIs) and regularly analyze product performance to identify areas for improvement.
Feedback Loop: Maintain a feedback loop with customers and stakeholders, gathering insights to iterate on the product and make data-driven decisions.
Equal Opportunity Employer
LayerZero Labs is committed to fostering a diverse and inclusive workplace. LayerZero Labs is an equal opportunity employer and does not discriminate on the basis of race, national origin, religion, gender, gender identity, sexual orientation, marital status, protected veteran status, disability, age, or any other legally protected status.