Backend Engineer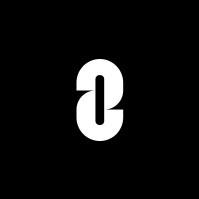 LayerZero
Software Engineering
Vancouver, BC, Canada
Posted on Monday, April 4, 2022
LayerZero
The Future is Omnichain.
Founded in 2021, LayerZero's vision is to create a community of cross-chain developers, building dApps that are no longer constrained by individual blockchain capabilities. With LayerZero's simple, generic messaging protocol, builders will develop cross-chain dApps designed to unify the power of individual blockchains.
We have built and launched the first dApp, Stargate, a fully composable native asset bridge that will allow users to swap one asset to another securely and without additional fees.
We are funded by the best investors in the world including:
a16z, Sequoia, PayPal, Binance Ventures, Coinbase Ventures, Uniswap Labs, Circle Ventures, Delphi Digital, and many more.
ABOUT YOU
We're looking for an engineer experienced in building complex backend systems who is passionate about blockchain technology and is excited to bring new innovations. You don't have to have a background in blockchain, but you need to be keen to learn about it.
You have a strong understanding of backend system design and have designed complex distributed systems in the past.
You are comfortable writing clean, scalable, and well-tested code.
You enjoy working in a fast-paced start-up environment, where you'll need to take initiative and solve problems independently.
Pushing code that supports tens of billions of dollars of daily transactional volume doesn't scare you.
You are curious and eager to learn new technologies and design patterns.
You're not afraid to navigate up and down a deep technical stack. You don't define yourself by the tools you know, only by the problems you solve.
You are able to articulate complex technical concepts clearly and succinctly.
You have excellent problem-solving skills and attention to detail.
Preferred Qualifications:

Bachelor's degree in Computer Science or related field, or equivalent practical experience.
You have conviction in your architecture/designs/ideas but are open minded to share and build solutions with others.
Experience with AWS services, particularly related to deploying, managing, and scaling applications.
Proficiency in backend development languages, such as Typescript.
Experience working with workflow engines.
Previous experience with blockchain technologies, smart contracts, and decentralized finance is a strong plus.
Equal Opportunity Employer
LayerZero Labs is committed to fostering a diverse and inclusive workplace. LayerZero Labs is an equal opportunity employer and does not discriminate on the basis of race, national origin, religion, gender, gender identity, sexual orientation, marital status, protected veteran status, disability, age, or any other legally protected status.