Fullstack Engineer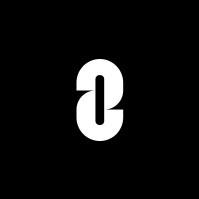 LayerZero
Software Engineering
Europe · Middle East · Asia · Remote
Posted on Monday, April 4, 2022
LayerZero
The Future is Omnichain.
Founded in 2021, LayerZero's vision is to create a community of cross-chain developers, building dApps that are no longer constrained by individual blockchain capabilities. With LayerZero's simple, generic messaging protocol, builders will develop cross-chain dApps designed to unify the power of individual blockchains.
We have built and launched the first dApp, Stargate, a fully composable native asset bridge that will allow users to swap one asset to another securely and without additional fees.
We are funded by the best investors in the world including:
a16z, Sequoia, PayPal, Binance Ventures, Coinbase Ventures, Uniswap Labs, Circle Ventures, Delphi Digital, and many more.
ABOUT YOU
3+ years experience building scalable web applications
Deep understanding of React and experience building user friendly UIs
Python or Rust knowledge a plus
Hands-on experience with Git
Ability to cooperate with a distributed team in a remote environment
You enjoy working across Engineering and Design to build user friendly applications
You love owning projects end to end
Humble, hardworking, and honest
Interest in the Blockchain space
Equal Opportunity Employer
LayerZero Labs is committed to fostering a diverse and inclusive workplace. LayerZero Labs is an equal opportunity employer and does not discriminate on the basis of race, national origin, religion, gender, gender identity, sexual orientation, marital status, protected veteran status, disability, age, or any other legally protected status.